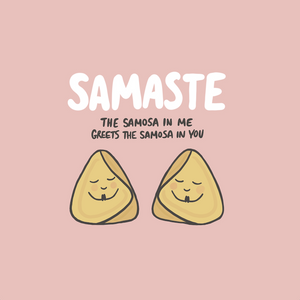 This is the samosa of gift cards, everyone will love it.
Once you purchase the gift card, you'll receive a special digital gift code in your email.
You can either print it out and gift it or forward the email to the recipient. When forwarding the email, don't forget to customize your email and subject line before you hit send.
 Get Creative For An Insta Shoutout: For an added personal touch, you can print/write/sticker-letter/etc. the code on something you draw or make. Or come up with a completely original and badass way to gift the special gift code. DM me the creative ways you giftcarded @paper.samosa - I'll share the best ones on my story!